The pharmaceutical industry has been an easy target for critics over the years. There is a perception that "Big Pharma" is strictly out for profit and that pharmaceutical companies will stop at nothing to line the pockets of their shareholders. The reality is this: Many of these drugs are saving lives and helping people live happier, healthier lives.
Better Health Outcomes
According to the U.S. Bureau of Labor Statistics, the pharmaceutical industry develops and produces products that help treat a variety of diseases, saving millions of lives and helping people suffering from diseases and illnesses to recover and lead more productive lives. The pharmaceutical industry develops drugs that treat every type of condition imaginable, such as influenza, sexually transmitted diseases, cardiovascular disease, diabetes, hepatitis, Parkinson's disease and cancer, to name a few. Many of these are devastating and life-altering diseases, and these products help keep patients alive longer.
Cost
While some may view the cost of pharmaceutical drugs as a negative aspect of the industry, you can also see cost as a benefit. According to the Pharmaceutcial Research and Manufacturers of America (PhRMA), the market share of generic pharmaceuticals was between 42 and 58 percent in 2006. What this means is generic drugs are increasingly available to patients, which drives down costs. Most reports in the media discuss the high cost of drugs and lack of access for certain patients, but the reality is that drugs today are cheaper and more accessible than ever before due to increased competition in the marketplace. Additionally, economic development in countries like India and China are driving down global prices for pharmaceutical products even more.
Economic Benefits
Pharmaceutical companies employed nearly 300,000 people in the United States in 2008, according to the Bureau of Labor Statistics, and nearly 87 percent of the companies in the pharmaceutical industry employed more than 100 workers in 2008. The tax benefits to the United States are substantial as well. Pfizer alone posted $44 billion worth of revenue in 2008, according to Contract Pharma. The economic climate impacts the pharmaceutical industry, but profitable companies result in more taxable revenue for the U.S. People may criticize this amount of profit from one company, but consider this: The underlying goal of every single business is to make money. People single out pharmaceutical companies for making profits, but it's important to remember that they also create products that save millions of lives.
The pharmaceutical industry is one of the most desirable to work for worldwide. There are many reasons for this, but it is principally due to the tremendous benefits and prestige that these companies offer. Research technicians, analysts of every variety, engineers, nurses, doctors, phlebotomists, scientists, biologists, chemists, medical ethicists, microbiologists, geneticists and others such as quality control experts, factory workers and field personnel fill out the careers in this industry.
General Qualifications
Due to the complexity and the management of corporate proprietary processes, positions in this industry are highly valued. Higher levels of education are the norm in this industry. Research technicians are one of these positions because they conduct experiments under the watchful eyes of the lead scientist. Bachelors' degrees are usually the minimum educational requirement, with masters and doctorate degrees preferred in the specialty areas. Workers on the factory floor on the other hand can get by with a high school diploma or General Equivalency Diploma and a certificate of ability to work with forklifts, as an example.
The Scientist
If scientific research is your qualification, the reasons for joining a pharmaceutical company (pharma) may lie in the grand flexibility of conducting various research models or focusing on one thread of a larger spool, such as dedicating years to finding a process that may one day cure a disease.

After a discovery is found, the process is passed along to the other members of the research team such as the biotechnologist and on to others as well to find any variant that may harm or improve the quality of the newly discovered development or culture.
Some Statistics
In 2006, pharma and other medical manufacturing provided over 290,000 positions. Most in-facility positions are located Pennsylvania, New York, Illinois, California, Texas, New Jersey, Indiana, North Carolina and Puerto Rico according to the Bureau of Labor Statistics, there should be a 23.7 increase in all positions by the year 2016. Most workers in the industry have a minimum of a bachelor degree and there are twice as many individuals with degrees as in any other industry.
Pharmaceutical Sales
For persons with virtually any type of sales experience, the top of the mountain would be pharmaceutical sales. The benefits are simply outstanding and include a nice car with fun toys and two credit cards, one for gasoline and the other for entertaining customers, which happen to be physicians. The main responsibility is to convince the physician that the product you have works better than the product from the competitor. Physicians are showered with pens, cups, promotional samples, prescription forms and other materials that bear the product's name and logo.

Success in the ability to convince physicians to prescribe a particular product is tracked by how much of the product is sold and/or ordered from the pharmacies in the zip code during a given time, which happens to be in the assigned territory.
The Final Word
The pharmaceutical industry is a challenging and rewarding place to work, but be aware of companies that make false claims about preparing people to enter the industry by offering certificates of completion and/or training of some sort. Unless a company is recruiting right from the university, chances are that they want people with industry experience or verifiable success in advertising sales. The reason for this is simple: if success is proven in the advertising industry, then you know first hand what rejection is. In pharma sales, you will receive plenty of rejection.
The fashion industry is a thriving industry, creating the billions of dresses, suits and other clothing and accessories consumers purchase. The fashion industry works in the following way: The process for creating ready-to-wear or haute couture clothing starts with fashion market research and trend forecasting. Designers work to create the apparel drafting. After the design has been approved by the designer, apparel production begins. Once the product is complete, fashion marketing and fashion buying come into play. The process ends with fashion merchandising retail. The product is seen in department stores and high-end boutiques.
History
Western fashion has evolved over centuries. The 16th century in Europe saw apparel sewn with broad shoulders and heavy-cut velvet decorated by intricate lace and fine gold. This was especially seen in the fashion worn by aristocrats. Fast-forward two centuries, and women's fashion consisted of domed skirts and cinched waists. Western society leaped into the 20th century with short skirts baring leg. As the fashion industry has evolved, designers have perfected new designs and brought into style new fabrics.

In the 19th century, English settlers brought the textile industry to the U.S. Women in the U.S. during the 1800s had their dresses tailor-made. As the tailors noticed similarities among the women for whom they sewed, they developed patterns. Hence, pattern making was born. Apprentices learned the patterns and how to make them, becoming designers and dressmakers. The fashion industry continued to evolve into the mega-marketing industry it has now become.
Significance
The fashion industry is made up of clothing manufacturers, designers, models, behind-the-scenes make-up and hair artists, merchandisers and buyers. The single element common among these roles is that these professions are extremely creative. Each professional has been trained in a highly specialized field.

The fashion industry is important to the culture of each society, as the byproducts of each designer provide a style or identification of the person wearing the clothes. Style is an identity marker, and the fashion industry is essential to transforming individuals solely by what they wear.
Function
Aside from designing one-piece wonders for elite clientele such as Hollywood mega stars, which serves as a catalyst for more economical couture designs, the fashion industry clothes us all. Be it famous brand-name jeans or brands marketed solely by retail chain stores, the fashion industry is the source of all the designs, material choices and marketing via models showing off the clothes on Paris, Milan or New York runways.
Types
The fashion industry is composed of two primary sectors: ready-to-wear (couture) and haute couture (high fashion). Ready-to-wear makes up the bulk of fashion because it is less expensive than haute couture and far more easily accessible. Designers showing promise might make their mark designing haute couture.
Geography
The fashion industry spans the globe. Western societies have metamorphosed drastically since earlier centuries. Asian societies, too, like India's enormous Bollywood film industry, make use of extremely diverse and talented pools of designers who dress every movie's heroines and heroes.
The apparel industry is an important sector of the American economy. More than 750,000 people are employed in this field according to the Bureau of Labor Statistics. One of the most vital parts of the clothing industry are clothing retailers. Clothing retailers buy and sell clothing to the public. In order to do so they must obtain clothing in great quantities. Buying wholesale clothing at cheaper prices can help the retailer earn a profit.
Instructions
Determine what type of clothing you want to buy. Wholesale clothing includes many different types of items. You can choose to buy wholesale outwear such as hats and coats. You can also choose to buy dresses, shorts, shirts and skirts. Buy wholesale clothing for a specific season at least three months in advance. Orders for fall items should be placed no later than early June.
Obtain an EIN. An EIN is an Employee Identification Number. The IRS assigns an EIN to people in business for tax purposes. You can get one for free from the IRS website. An EIN identifies you as a member of the apparel industry to other industry members. Some wholesalers will let you purchase from their stores without one. Many will not.
Investigate wholesalers. Wholesale clothing retailers are quite varied. Some wholesalers specialize in a specific area of clothing such as sportswear or formal gowns. Others offer clothing for purchase in many different areas. If you are opening up a clothing store, you may have to work with many different wholesale clothing vendors in order to stock your store.
Buy clothing. Many wholesale clothing vendors typically have both a retail store and a website. Buying from a retail store can be easier if you live near one. If you don't have a wholesale clothing vendor in your area, you can still order items online. Look closely at the website. A site should have a picture of each item for sale. The site should also include a detailed description of the clothing offered including the type of material used, the sizes offered and the composition of details such as buttons and other fastenings.
Place an order. Orders from retail stores can be delivered to your door if you don't have a truck for larger items. Wholesale clothing orders can also be shipped to your address from a website. Allow at least a week for delivery.
Café establishments primarily sell refreshment drinks, snacks and light meals, with coffee being their flagship product. These businesses must employ innovative strategies, such as diversification of menu offerings, to increase sales and remain competitive. The industry's growth prospects are dictated by issues such as availability of disposable income in households and changes in customers' preferences for meals and drinks.
Market Trends
Cafés generate much of their revenues from coffee, a product that accounted for more than 83 percent of hot beverage sales in 2012, according to the Small Business Development Center Network. Tea and other nonalcoholic drinks are also favorites among café customers. However, snacks and light meals contribute significantly toward the overall revenues of cafes.
Industry Performance
The coffee and snack shops industry is a $30 billion market that grew at average annual rates of 2.7 percent between 2009 and 2013, according to a report the IBISWorld website in 2014. This shows the industry grew at steady rates through those years, despite the negative impact of the recession that rocked the economy from 2008 to 2010.
The Competitive Landscape
Independently owned cafes can thrive, provided the owners correctly identify their niches and avoid direct competition with the big brand name stores. According to Business Valuation Marketing, the top 50 coffee shop companies–think Starbucks–have captured around 70% of the U.S. market. Small companies can compete by offering products the larger competitors don't provide. For example, cafes offering individually brewed coffee in exotic flavors can generate a large following among coffee enthusiasts.
Wear plates and strips are materials used to reduce erosion due to friction in mechanical systems. During the operation of such systems, the moving parts may wear out due to abrasion, direct impact or the heat that is produced in the process. The wear parts are thus important in halting the degradation of mechanical components in various mechanical engines.
Common materials used to prevent wear and tear
Ceramic and basalt liners are commonly used in areas where there is impact and abrasion The materials are made into wear pads and linings and commonly used in ore, salt, grain processing, glass industries, limestone and coal among others. Other materials that are used to make strips include chromium, tungsten, steel, cast iron, bronze, and aluminum. Chromium is especially good for harsh environments due to its low friction co-efficient. Tungsten is also corrosion resistant making it good for cement manufacturing, generation of power and mining applications.
The wear strips are used in foundry mold slides, bearing systems and divider plates. Sometimes the strips also include compound polymers. These ultra-high molecular weight plastic films can also be bonded to variety of mechanical components by the use adhesives to create bearings, liners, wipers, guides, rails, and bushings. The strips are also used in self-lubricating parts especially on impact activated hinge doors. Such doors are commonly used in medical centers warehouses, and grocery stores.
The wear parts come in different thicknesses depending on the intensity of the impact, heat or friction and the specific machine parts in which they are to be fitted. One can have custom-made parts to fit any specific application in the industry.
The selection of the appropriate material
It is important for any industry to choose the correct wear parts for use in their operations. Inappropriate parts result to frequent downtimes as the engines are being repaired. It is also important to use materials that do not react with any of the substances produced in the operation to prevent a fire accident or corrosion.
Moreover, it is important to use a material that has predictable wear rates to prevent fragmentation and uneven friction during the operation of the equipment. As for the abrasion resistant materials, it is important that the materials offer uniform resistance to prevent the incidences of machine hang up.
In addition, the material should be easy to use maintain and replace. If the installation of the anti-wear material is very complex, there is a higher the cost of maintenance and longer the installation time. This has a negative impact on the financial and operation goals of any company. It is recommended that decision makers shop around for different anti-wear product suppliers before deciding on material and design to use.
A Graco spray can make a great difference in your construction and finish quality. To make the most of advantages from your spray gun it is significant to select the proper foam gun parts for your application needs.  By considering the next aspects you can select a foam gun that will appropriately meet your finishing requirements.
What materials will you mainly spray? Coverings will be the answer to knowing the appropriate type of Graco spray to use and the appropriate foam gun parts to apply. Eventually while it is most excellent to check the material with your spray gun to decide if it will work great for you, you can as well normally select by evaluating the next factor: is the material very heavy bodied?  Most possible you will need a usual spray gun.  This will let application with lots of air pressure to atomize the substance. It is very important to know for sure what type of equipment you are going to deal with. If you have any questions or just hesitating to choose the most appropriate foam gun parts by yourself –  ask for a consultation with a professional to be sure you are making the right choice.
How much production are you going to complete? Keep in your mind that this question will assist you realize the proper air limit and fluid nozzle system to apply with your Graco spray, in addition to pressure supply that is superior for you than enormity or suction fed spray guns.  In actual fact, the bigger the fluid nozzle the faster the spray gun will apply coverings and the better it will be to operate with heavy coverings. As a result, when it comes to the spray gun equipment pressure fed spray guns are the quickest with gravity and suction features.
Will you spray on a regular basis or just a sole project? This question will assist you come to a decision whether a high-class spray gun or a budget spray gun will seem sensible.  Sometimes people pay money for not very expensive spray gun and constantly replace it. On the other hand, this can frequently be more costly than they might consider as a first-rate spray gun will be kept for a long period of time and require just irregular replacement of a part.  In addition higher quality foam guns will keep a uniform spray prototype over numerous uses.  That's why it can be even better to choose Graco spray of high rate and be sure about the quality for a long period of time.
As you see it is very important to choose the right type of equipment for finishing work in order to get the most outstanding end results.
Kim     Moody operates as a blogger for a number of digital content hubs (consisting of businesses similar to Bolair.ca –  Graco spray equipment), who shares opinion on various Graco spray subjects and other related areas. A committed explorer of Internet community and an opinion builder in anything of significance to Graco spray selection.
Sensor Size
Digital videos are taped on a sensor inside the camcorder– the size of that sensor plays a huge function in the video quality. Bigger sensors are had to record a greater resolution; however, sensor size can still differ amongst camcorders with the same resolution. Some 4k camcorder has a huge 1″ sensor while others use a smaller sized 1/2.3″.
The sensor likewise contributes in shooting videos in restricted lighting. A bigger sensor can collect more light, so a camcorder with a huge sensor will produce much better low light images than a camcorder with a small sensor. Low light situations are where you will see a huge distinction by choosing a bigger sensor, so if you prepare to shoot a great deal of low light video, like at a show or in a high school gym, a huge sensor needs to be a concern.
Camcorder Buying Guide: Bit Rate
The next element to look at is the bit rate if you are comparing two electronic cameras with the very same sensor and same resolution. Greater bit rates indicate big files, which equates into much better video quality when all other elements are the very same. Bit rates usually are not as essential as resolution or sensor size, however, can enter play when comparing two comparable video cameras.
Camcorder Buying Guide: Memory
Memory is another element to think about. Many contemporary camcorders will record to either an SD card (or a small SD card) or internal flash memory. The distinction in between the two is mainly benefit. With enough integrated memory, you do not have to buy an SD card and even keep in mind to bring one with you. High-end camcorders with huge bit rates and a high resolution will have huge file sizes and fill an SD card much quicker.
Camcorder Buying Guide: Image Stabilization
Absolutely nothing quite damages a video like unsteady video footage. Image stabilization assists avoid that, and it is available in a couple of different forms. Digital or electronic image stabilization counts on software to lower cam shake. This can be accomplished in some ways; however, the bottom line is that it is the least efficient alternative.
Optical image stabilization steadies the video by moving parts of the glass inside the lens. This procedure is a lot more efficient than electronic stabilization, however frequently indicates a greater cost. Optical image stabilization can likewise be explained by axis– this simply suggests the number of different kinds of motion the cam will make up for.
Camcorder Buying Guide: Zoom
Zoom can make a substantial effect on your videos, particularly when shooting sports or wildlife. All zoom is not quite equivalent. Like in image stabilization, optical is the much better choice over electronic or digital. Optical zoom works by changing the cam's lens, where digital zoom just crops the image. Some producers likewise use a clever or smart zoom, which is a kind of digital zoom that does not break down the image as much, however still does not determine up to the optical alternative.
Camcorder Buying Guide: Aperture
You will desire to think about the maximum aperture too if you will be shooting in many low light situations (like in show halls and gyms). The aperture is the size of the opening in the lens that allows light; the bigger the opening, the much better your low light shots will be. The aperture is shown in f-stops, and smaller sized numbers indicate larger apertures. An f1.8 aperture is exceptional for low light while an f3 or more is simply typical.
Camcorder Buying Guide: Audio
Many customers focus exclusively on video quality, forgetting one huge aspect: the audio. Great audio is important to shots of artists or recording interviews, however, works out together with strong video footage in any circumstance. An excellent audio quality sign is the kind of microphone made use of.
In order for your business to have the best possible results, you need to find the ideal office space. This can be harder than it sounds, especially in urban areas. Office space in Miami, Florida, for example, tends to be very hard to come by and even harder to secure if you have specific needs in mind. Luckily, there are ways to get the most out of your office space search, and these tips can get you started.
Don't be Afraid of Consultants
Many people have doubts about using an office space consulting service, but it can yield some great benefits. Office space search services such as Turnkey Office Space know the area better than somebody who is coming into the process for the first time and are familiar with common rental procedures. If you do your research and find a consulting firm that is reputable and which works well for your needs, a small up-front investment will probably save you dozens of hours in searching for the right space. The old adage that time is money is always true in the world of business, so anything that saves you time can also save you money.
Consider the Infrastructure
Is there room to expand within this building? The goal of almost every business is to get larger, and you should never go into a situation thinking that you will fail at that goal. Even organizations that are designed to stay small often need to add resources or storage space. Consider your probably business growth over the next five to ten years and then think about whether the office space you want will be able to meet your needs in the long run. If the space doesn't fit your long-term needs, is there the possibility of expansion in the future? Knowing what sort of infrastructure you are dealing with in advance means that you won't need to search for more office space a year or two down the road.
Think About Your Professional Style
A high-end modern design firm shouldn't be stuck in a small featureless office, and a business focused on no-frills construction consulting probably doesn't need to be in a sleek modern space with lots of potted plants and glossy surfaces. While you have some leeway when it comes to decorating your office space, you should think about how you want your work area to look and then try to find an office building that allows you to meet those needs. Attitude and environment are much more important to a company's success than some people realize, and making sure that you have control over your work environment is a big step toward finding the perfect office space.
There are many other choices to make when it comes to finding your perfect office space, including matters of rent, wireless connectivity, and much more. However, when you keep the basic items listed above in mind during your office space search, you will find it much easier to choose an area that is perfect for your business.
Below mentioned are general steps to become successful social worker in the career:
Choosing Social Work Specialty:
There are numerous amount of career path available in social work like interacting with other peoples and focusing on specific demographic location of the country. Child and family related social workers work towards families to provide better assistance. Geriatric social workers will be taking care of elders in the family. Hospice social workers will be taking care of health care clubs and organizations. Also, they are present in school and colleges in order to work closely with both parents and teachers or professors and identify whether students has selected the right course or not.
Obtain a Bachelor Degree:
It is must for the students to undergo four year bachelor degree in social work in order to enter into this career option in future. Some of the majors in social work are psychology, education, child development, and sociology.
Physiology:
This is the field work closely with social work and helps in focusing on human behavior and their motivation. It also helps to gain insight on how clients are overcoming the obstacles for achieving goals.
Education:
This is the good options for the individuals who love to work as school social workers. It also offers instruction in child behavior, disabilities, and other leadership skills.
Child Development:
This is the helpful for the individual who love to help or serve children and families. This offers how children develop mentally, emotionally, and intellectually. It also helps to create strategies for mental health and their behavior.
Sociology:
This field is interacting with social work in many different ways and it is providing focus on human society and some of the interpersonal activities. It helps in creating foundation of social work career.
Competing Internship:
It is more important to gain practical knowledge in social work field. It is must to take an opportunity to serve others. Sometimes the internship also includes working with non-profit health organizations, healthcare center, hospital and healthcare clinic.
Master of Social Work:
Students who are in need of licensed social worker, it is must gain Master of Social Work degree in any accredited university in the world. Any undergraduate degree is eligible to apply for this Master degree in social work. It is more important to choose the master degree with course work in order to ensure that students are gaining proper practical knowledge.
Entry Level Job:
It is more important to gain experience in the entry level when compared to concentrating on pay scale. This would provide understanding of work in various fields. Once required experience is achieved, then it is time to move in the ladder for better pay scale and positions.
Social Work Credentials:
It contains three different licenses and they are: licensed social worker, certified social worker, and licensed clinical and independent social worker.
Rutgers online offer these step by step procedure to get into social worker role in the career path with proper guidance.
So American Airlines (née US Airways) just announced their 2015 elite program, and the travel bloggers are starting to exhale. It's not awful unless you flew more than 75k but less than 100k miles last year…
What strikes me about their new system is the elite levels: Gold, Platinum, and Executive Platinum. No Silver; you get Gold for only 25,000 miles flown. I guess they want their (in)frequent fliers to feel like those special folks over at United and Delta even though they had to fly 50,000 miles to get Gold!
This is such a fantastic consultant-like move, isn't it? Name the lowest "elite" level "Gold" and your frequent fliers will feel like they've accomplished something! They can wave their badge at those Unitards and Deltoids and say "see, I'm Gold too!"
And it's so Starbucks, so Trojan. There's no longer a "small"; there's just Great, Awesome, and Executive Awesome! At least there's no Blue…
Image from wallpaperstock.net
In this post, I'll share the schedule of a typical day in the life of a McKinsey consultant.  One of the great things about being at McKinsey is that no two days are the same, but I've tried to capture what a management consultant's day-to-day lifestyle is like.  It's a composite of many days I've had at the Firm, but directionally accurate and representative of how we work.  I'll start with what this might mean for you, depending on your relationship with the McKinsey consultant.
A few things to note about this schedule:
We spend a lot of time meeting with clients during the day
That means we have to do a lot of our work at night
Even though we own our workstreams, we get a lot of help from the client, team, experts, and McKinsey leadership
HOW UNDERSTANDING THIS SCHEDULE CAN HELP YOU
My hope is that by understanding how McKinsey consultants are accustomed to working during the day, you'll gain better insight into how you can improve your relationship with them.  Here's how I think this can help depending on your relationship to the McKinsey person:
Direct report:  this might be why your McKinsey boss seems so demanding.  They're used to their teams working long hours and being highly productive throughout the day.  If they're too intense in a culture that normally isn't, they might appreciate and benefit from some upward feedback.
Supervisor:  the former McKinsey consultant on your team is accustomed to an intense lifestyle.  This means they can accomplish a lot at a high level of quality.  But, they left consulting for a reason so be careful about pushing them too hard.
Personal:  this is why the McKinsey consultant in your life is always tired, has to cancel plans, constantly checking their blackberry, and usually stressed out.  There aren't enough hours in the day so if you can, cut them some slack.
ILLUSTRATIVE MCKINSEY SCHEDULE
6:30am – Wake up
The first thing I do is check my Blackberry to make sure nothing has blown up overnight.  Some consultants get up even earlier to squeeze in a run or work out.  Running is a great way to stay fit, raise energy levels, get outdoors, and actually experience the cities where we work, but I'm usually up too late the night before and need the extra sleep.
7:00am – Check emails
While I'm getting ready for work and dressed, I'll check my inbox.  Even though I was working past midnight, lots of emails have come in since I went to bed.  Urgent ones are dealt with, other can wait until we get to the client site.  I check to make sure that the PowerPoint pages I've received from our overseas, 24-hour production – Visual Graphics India (VGI) – are correct.
7:30am – Depart hotel for client site
Each night the team will decide what time to meet in the hotel lobby for the drive or cab ride to the client site.  Depending on team norms, we might stop to pick up coffee and breakfast to go on the way in.
8:00am – Arrive at client site
It's good practice to start our day in the office before to our clients.  We want to be running at full speed when they arrive and it gives us a chance to get some work done.  Usually we head straight to the team room, which is where spend most of our time if we're not meeting with clients.
8:30am – Team check-in
Many teams start the day with a meeting to go over the work they've done the previous night and align on what they want to accomplish during the course of the day.  It's also a good time to determine what issues need to be discussed and decisions made during meetings with McKinsey leadership
9:00am – Client meeting
We spend a lot of time with our clients.  Early in a study, it's to learn more about the company, collecting data, and building the fact base.  In the middle of a study we do a lot of collaborative problem solving and test hypotheses with clients.  Toward the end of a study we're fine-tuning our deliverables, discussing implications, and syndicating our findings so no clients are surprised or feel ambushed at the progress review.
10:00am – Conference call with McKinsey expert
McKinsey's industry or functional expertise doesn't always reside with the team on the ground – often, you're lucky to have more than a couple of people on a team who have specific experience with the client, industry, or function.  So, we rely on the relevant McKinsey practices and experts.  Using a discussion guide crafted the previous night, we have a quick, product conference call.
10:30am – Side-by-sides with client line employees
To better understand the client situation, build credibility, and make sure our recommendations are feasible, we'll often sit alongside our client line employees while they do their jobs.  Everyone wants exposure to senior clients, but these employees are usually the most fun and can offer great insights into the answer.
11am – Team problem solving
Although we all have our own workstreams, we'll often meet as a team to help with collaborative problem solving.  Even though we're not the workstream owner, insights from our other workstreams might be helpful.  Plus, we might learn something during the session that is useful on our own workstream.
12pm – Lunch in team room
Time is short so we'll often have lunch delivered or picked up.  It's usually the responsibility of the lowest-tenured consultant, but anyone who has a bit of extra time might step up and volunteer.  In order to save time, sometimes we'll just order a bunch of food and let the team graze.
12:30pm – Check emails
Our days are usually filled with meetings so we check and respond to emails whenever we can.  Today we're all on our laptops while finishing lunch, discussing weekend plans, and deciding whether or not we have time to go out for a team dinner.
1:00pm – Meet with client to review data
Studies usually involve lot of analytics.  We build the models, but rely on the clients for the data to populate them.  Often, client data is disorganized, not formatted, or incomplete.  Today's meeting is to go over some new data and discuss ideas for how to clean it up for analysis.
2:00pm – Call with McKinsey leadership
We're at critical decision points for some workstreams and need problem-solving support on others.  We've sent the Partner some PowerPoint pages covering these topics in advance.  The Partner helps us align on decisions and provides valuable insights during problem solving.
3:00pm – Final prep for progress review
We have a progress review with the client in 30 minutes so we're scrambling to get all of the latest versions of the presentation assembled, edited, and printed in time.  We're printing and collating right up until the minute we have to head to the progress review.
3:30pm – Client progress review
There are two weeks left in the engagement so this is our final progress review before our final Steering Committee meeting.  We update the client team on our latest findings, analyses, and hypotheses.  We agree on next steps, including final analyses and insights that need to be developed and included in the Steering Committee.
5:00pm – Check-in with senior client
Our senior client wants to meet to hear about how the progress review went and discuss our progress on the materials for the upcoming Steering Committee meeting.  It's with the client's executive leadership team, so it's a high stakes opportunity for him and he wants to make sure it goes well.  The next steps coming out of the progress review give him some comfort that things are headed in the right direction.
5:30pm – Team check-in
Our afternoon team check-in centers around the next steps coming out of the progress review.  We figure out who needs to do what in order to be ready for the Steering Committee meeting.  There's still a lot to do and we think we've figured out how to get it done in the remaining two weeks.  We get specific about what needs to be done by the morning and get to work.
6:00pm – Work in team room
As the clients start to head home, we finally have some "heads-down" time and can make progress on our workstreams.  We've learned a lot during the day and are figuring out how to incorporate that information into our work.  I get a few things done and put together a checklist of tasks I'll need to complete later tonight.  Before shutting down our laptops, many of us send sketches of PowerPoint pages to VGI to be produced while we're at dinner.
7:00pm – Leave client site
Today's progress review was a big hurdle we just cleared, so we're able to leave the client site at a reasonable hour.  After packing up our things and making sure there's no sensitive material left in the team room, we head to dinner on the way back to the hotel.
7:30pm – Team dinner
The successful progress review in the afternoon has us in a celebratory mood, so we've decided to have a team dinner.  We return to one of our favorite restaurants for good food and company.  We trade war stories, have lots of laughs, and talk about our plans for what we want to do after the study ends.
9:00pm – Return to hotel
Before getting back on my laptop to do more work, I'll take some time to call my girlfriend and relax for a few minutes.  After discussing our days and making plans for the weekend, I'll turn on the TV so I can keep up with some pop culture while working.
9:30pm – Work in hotel room
We're so busy during the day, a lot work piles up that needs to get done before the next morning.  Tonight I have to update an Excel model with new data from the client, create some new PowerPoint pages based on today's problem solving session, draft a storyline for the upcoming Steering Committee meeting, and review 60 MBA resumes for recruiting.  Our study is winding down, so I also email a few Partners I've worked with to see if they have any client engagements starting up soon.  The last thing I do before shutting down the laptop is sending my draft storyline pages to VGI to be produced overnight.
12:30am – Wrap up
After another long day, I'm ready to call it a night.  I'll iron my clothes for the next day so I don't have to do it in the morning, take a shower, and get ready for bed.
1:00am – Go to bed
After setting the alarm clock on my Blackberry, I'll check my email one last time to make sure nothing urgent has come in and no one has made changes to my calendar for tomorrow.  Time for some sleep to recharge for another busy day.
Infosys provides strategic business consulting, technology, engineering and outsourcing services to help clients leverage technology and create impactful and measurable business value for every IT investment.  We are currently seeking Associate Consultants.

Position Description:
Supporting functional analysis in State Health projects. Documenting issues and outcomes from client sessions. Analyzing data presented and gathered to determine meaning and outcome in the context of the project. Responsible for working under the guidance of a team lead. Will be given discrete sets of tasks to accomplish in a given time frame. Operating in a self-directed fashion to accomplish the desired outcomes while seeking assistance at appropriate times. Using skills, experience, and education to inform analysis and deliverables. Participate in knowledge transfer sessions to enable the technology implementation of defined functional needs of the State Health system. Flexible in response to client needs and project timelines.
Detailed description and requirements:
• Bachelor's degree or foreign equivalent required from an accredited institution. Will also consider three years of progressive, relevant work experience in lieu of every year of education.
• College-level education in structured analysis
• College-level writing and presentation skills
• Basic familiarity with word processing, spreadsheet, and presentation applications
• Participation in an internship or equivalent program during college
(Would be interested in seeing a writing sample)


What does high end business consulting mean? For every business to be successful, proper planning is necessary. Planning involves research and intensive consultation. One of the main problems related to marketing is ignorance. When companies endeavor to join world markets and expose their goods and services, they tend to lack the stewardship in that step. There are many countries around the world all with their own concentration on business, and improving their regional and international business entries. High end business consulting is all about steps taken by organizations to have a scoop of the international cake with regards to marketing.
Before you choose a particular country to try out your new commodity, which perhaps has already been accepted regionally and locally, you should do intensive market research on those anticipated international markets before you strategize on your entry.
Marketing has also taken another route, and these days continents are also affecting entry levels. To make an entry in Africa and introduce your new products, not only will you have to understand their cultural practices, but also their political, and religious practices. The point is to leverage you according to marketing needs in those areas. South America, North America and Asia have seemingly become areas of interests and different companies are trying everything possible to join markets in respective countries. Nations like China, Brazil and the US as well as India has attracted all forms of consultations as firms endeavor to take part in their respective markets.
When entering foreign markets, market research is the key to understanding requirements that govern every entry mode.
For instance, if the target is to take part in exporting products to those markets, understanding factors that govern importing and exporting products from a particular country market would help you choose your entry level without many problems. Other common entry modes addressed in high end business consulting include licensing and franchising. The International license agreement is what allows foreign companies to take part in a specific market in terms of manufacturing and processing products for that market. Without this license, the home country may not provide that desiring company with rights to explore and present its products to their people.
Foreign market entry strategies don't just narrow down to licensing and import and exportation, since all market entry methods chosen will dictate the acceptance of your firm to take part in any foreign market. You also need to define selected market entry services by providing clear information on how you intend to transform that particular market and how many job opportunities you intend to create every year. This is in fact what that market country will be focusing on before allowing you to come in.

Many people overlook one straightforward way to get into small business opportunities–consulting.  Beware, however, that this is often a four-letter word in the small business space often associated with the big business version—a.k.a. either "you pay me a lot of money, I give you a three-ring binder, I walk away" or the dreaded "Bobs" from Office Space.  The opportunities with small business are many, however, if you look at the fundamentals–the business is in need of an outside perspective, expertise, and/or hands to do work without making a full-time commitment.  Your ability to bring some combination of those to the table present an opportunity to make a match.
For you, the benefits can extend beyond financial.  An opportunity to engage with a small business broadens your base of experience and expands your network.  This combination often leads to unenvisioned opportunities.
A good relationship starts with clear agreement and understanding by both parties.  Be aware that many small businesses rely on getting gratis advice or support from their network.  Define the boundaries of your relationship for scope, time, and money.  Holding to these can be difficult as you get more heavily engaged, but it is important to do.  Small business is inevitably personal, but you can ill afford to become emotionally engaged in multiple small businesses.  This can present an opportunity, however, once in the door to expand a relationship and realize those "unenvisioned opportunities."
A common mindset coming from Corporate America is that you are either a full-time employee or unemployed.  Engaging with small businesses in a consulting relationship can present an opportunity to test the waters before "jumping ship" or to create some income once in the water before engaging in a specific entrepreneurial venture full time.  (Somehow that became a very wet analogy, but I'll stick with it.)  The small business space creates a wide breadth of opportunities for those willing to look for them.  As you have conversations in this space, I guarantee that you will begin to find them if you are aware of them.
A final comment.  Realizing this opportunity is in your hands.  Small business owners are rarely actively looking for this type of support.  If you can point it out to them, assess the potential, and identify specific ways in which you can help, you can typically find a path.  Be creative in finding ways to make it work, since small businesses are rarely rolling in excess cash for several hundred dollars an hour in consulting fees.  In the end, it creates new opportunities for you and the small business.
Adriana Beal (www.adrianabeal.com) spent 5 years as the principal consultant at a small IT consulting firm in Brazil, followed by 5 years as a consultant with a NY-based human capital boutique serving Fortune 500 companies. She now works for a large technology company as an internal IT Business Consultant. Adriana has two technical books published in Brazil, and work internationally published by IEEE and IGI Global.
Any consultant, working independently or as part of a consultancy firm, knows that getting repeat business from existing clients is at least as important as finding new clients. When I started providing consulting services to a variety of clients in different industries, I realized that I could classify my clients into two groups:
Organizations that needed my help for a specific reason that is unlikely to repeat for a long time (for example, a pension fund that no longer needed my services after implementing my recommendations from a fraud risk assessment).
Organizations that could benefit from my services from time to time, if they liked the results of the work performed (the majority of my clients).
Obviously, nothing changed in the effort I put into a consulting assignment because of this classification. I provided the same level of dedication to clients that were unlikely to need my services again as to firms that I knew could offer me repeat business. However, based on this classification, I was able to adopt metrics to monitor my performance as a consultant. I estimated that two years was enough time for another complex software project—the type of work I specialize in—to surface in a typical organization. Therefore, one indicator of my performance was the percentage of companies from the second group that offered me repeat business within a two-year period.
Recently, I realized that of more than ten consulting clients I have had since moving to the United States in 2004, only one had not yet asked me for repeat business. Even this exception didn't reflect dissatisfaction with my services: a couple of executives kept in touch with me after the work ended, and one of them hired me to consult for his new employer when he changed jobs., Therefore, I thought I'd be a good candidate to answer a question Karl Wiegers posed: if you get repeat business over the years from the same clients, why do they keep calling you?
Combining my own observations with testimonials from former clients, here are the top three reasons why I believe the same companies kept calling me back during the past decade. I suspect these practices would also help you retain your clients.
1. Applying systems thinking skills
Systems thinking is a way of understanding reality that emphasizes the relationships among a system's parts, rather than the parts themselves. This is one of the most valuable skills for a consultant. Systems thinking doesn't apply just to information systems, but rather to any system (people, organizations, etc.) whose components are interconnected in such a way that they produce their own pattern of behavior over time.
It's difficult to provide an example of how systems thinking can improve project results without talking extensively about the characteristics of a particular system, so to illustrate my point, I'll use a simple case. One of my e-commerce projects received a change request to add a screening process during checkout to prevent certain products from being sold in regions where their sale is restricted by law. The business stakeholders approved the requirements, and the development team was ready to start coding the solution. However, I realized that what seemed to be a simple change affecting only one step during the checkout process also affected other business areas, including the call center operation. Without other changes, such as a new feature in the call center application to allow agents to filter out restricted items when recommending products to a customer, the sales process would suffer. Call center representatives would run the risk of wasting time convincing a customer to buy a product, only to learn at checkout time that the product could not be ordered from that location. This would increase the risks of customer frustration, lead to a higher abandon rate, and increase the handle time of inbound calls.
Systems thinkers aim to enhance total system properties, rather than trying to optimize certain parts of the system. A good resource is Thinking in Systems by the late scientist Donella Meadows. Meadows explains such phenomena as why everyone in a system can act dutifully and rationally and yet have those well-meaning actions add up to a terrible result, and why a system might suddenly and without warning jump into a completely unexpected type of behavior.
By using systems thinking, you will be able to forge more creative and satisfactory solutions for your clients, ensuring that separate groups keep the whole in mind while working on their individual parts. When a new challenge arises, the client will remember the benefit of bringing in an external consultant who is mindful of such causal relationships.
2. Being truthful and straightforward
I've always been very candid with my clients, telling them when I thought an idea didn't sound feasible or a solution didn't seem effective. Often, a team member would disagree with my approach, but throughout the years I kept my belief that speaking up early and honestly about problems improves your results and increases client satisfaction.
Here's an example, based on a common business problem. In one of my client companies, the IT group had not met a software release date in years and budgets were out of control. As part of the process improvement initiative I was leading, the head of development wanted his project teams to stop lying and hiding problems that threatened the completion date, something they did mostly to look good in meetings. This manager's proposed approach was to confront his subordinates and demand a change in behavior.
The problem, however, was that "lying to look good" was a practice that permeated even the top management layer. The only way to solve the problem was to acknowledge the role executives and managers played in it. It wasn't easy to discuss this sensitive issue with my client, but being honest about the need for change to come from the top allowed us to modify the signals the development teams received from senior management. Before this problem was addressed, team members would hide issues they were experiencing, opting instead to wait until another person reported a delay. Their hope was to get the extra time they needed without having to be identified as the "source" of the project slippage. With the change in behavior starting from the top, the teams became more comfortable speaking up and dealing with any problem threatening project success as soon as possible. Such change caused a significant decrease in delivery delays, defects, and runaway costs.
During project retrospectives, a positive feedback I frequently received from clients who later went on to hire me again was related to my ability to speak up early and honestly about project issues. This "culture of candor" was seen by these clients as essential to having an early-warning system put in place to eliminate or minimize project risks in a timely manner.
3. Putting your client's interests above yours
As a consultant, sometimes I saw that I was not the right person to take on an assignment or that the project I was being hired to assist did not have a solid business case. Even though taking the assignment would be financially desirable for me in the short term, my client always appreciated me confronting such problems directly with them. In several cases, the client and I were able to rethink the project's mission and purpose, if necessary canceling either the initiative or my involvement in it. Whenever this type of situation arose over the last ten years, it led to repeat business with that client or referrals to other companies that could use my services.
By being candid with your clients, even when the truth is not in your best short-term interest, you help paint the picture of the real problems and you reassure the clients that you will stay with your mission and purpose and not compromise your principles. Most clients will appreciate your transparency, opening an opportunity for you to build solid relationships with those with whom you're doing business.
—
Getting repeat business from your clients, as well as referrals from them, is one of the most effective ways of growing a consulting business. My approach is not the only successful strategy to achieve this goal, but the practices described here have helped me develop lasting and profitable relationships with my consulting clients. However, as with everything else in life, there is no one-size-fits-all solution, and each consultant needs to find a system that works well for her.

As a retail consultant (approx 30 years now), I have accumulated a great deal of experience assisting retailers. Early in my professional career I discovered that I sincerely enjoyed retail and I became increasingly sure that I wanted to make that arena my long-term career path. Starting out long ago as a young consultant, I probably learned more personally than I helped my clients. After a short time, however, I transitioned to being able to really assist my clients to make their retail organizations more effective (profitable) – and I got very good at it. My career progression spanned small boutique retail consulting organizations to the largest in the world. During that time I progressed from a young consultant to a senior partner in a very large international consulting organization.
I finally decided to put my skills to the ultimate test and opened my own firm. Part of that decision was driven by financial desire and part by the challenge of establishing and building a respected retail consulting "Brand" on my own. I wanted to see if I could do it, and it worked. We're here and we are growing rapidly. Not long ago I decided to accept smaller retail clients, as our focus was (and will continue to be) larger ($billion+) retailers. As I started to take calls from various smaller retailers (both food and non-food), I began to notice a distinct and very consistent trend exhibited by virtually all of them who contacted us. They were very inexperienced in soliciting an outside resource – and clearly did not know how to effectively contact a consultant for assistance.
My purpose in offering this observation is to set the stage for advice to small retailers who are considering contacting a retail consultant for assistance to help their organization prosper. If you are going to be seeking an outside consulting resource, follow along with me and hopefully I can share a few tid-bits of advice that may help you to be more successful in your quest. In the interest of full disclosure, I feel it would only be fair to also state that these suggestions will benefit both parties, however, the small retailer has much more to gain in the end.
Let me begin with a description of how many small retailers contact us. I'll describe an average phone call and how the conversation progresses…..(ARC is Atlanta Retail Consulting)
Caller: Dials our firm
ARC: Good morning, this is Pat Fitzpatrick from Atlanta Retail Consulting. How can I help you?
Caller: Is this the retail consulting company?
ARC: Yes it is, what can we do for you?
Caller: I'm looking at your website right now and we need help…………………….
ARC: OK, what do you need help with?
Caller: I don't understand your question because I just told you we need help.
ARC: We need to know what it is you want help with. Could you be a little more specific?
Caller: We need help with everything!
ARC: Well, you really need to be a bit more specific and tell us what exactly you feel isn't working well in your firm.
Caller: Just everything.
ARC: Well do you need help with store operations, merchandising, accounting, systems, real estate site selection, hiring issues, product movement, or purchasing?
Caller: Yes.
ARC: Do you have a budget for consulting services?
Caller: No, not really.
ARC: Did you ever consider that consultants charge for their time?
Caller: Not really.
The end result is a small retailer who is confused and sometimes downright upset- and they can't imagine why they were not understood. At this point the consultant is sure the small retailer is totally unprepared to be in the retail business – and does not possess the business or inter-personal skills to improve their situation. Most consultants decide quickly to not interact any further with a caller who presents themselves in that type of manner and, in the end, nobody wins. Interactions like this can be avoided – and you can dramatically increase the likelihood of getting needed professional assistance – by considering the following recommendations (tailored to smaller retailers):
Prioritize your issues – decide what your key problems are. Know that you cannot address a broad array of challenges at the same time. Think of a consultant as a doctor who is being asked to help your company. You would never ask a doctor to fix 25 issues at once. The same goes for consultants. They know that addressing a "focused list of issues" is much more valuable to you in the long run and is much more likely to be successful.
Prepare for your initial contact with the consultant– think about how you would like to conversation to proceed and how you can best organize it. Remember, consultants think logically and methodically and will respond better to you if you do as well.
Be very professional right from the start. Begin your contact by professionally introducing yourself and your firm, then succinctly describing what it is you are seeking so the consultant can tell you if they might be able to help you.
Know that consultants charge for their help, just like your attorney and CPA. Decide up front if you can afford assistance and what your budget really is. Most consultants can give you a general fee range if you can accurately describe to them what it is you really want. Don't expect to pay the consultant wages on the same scale as your employees. Good consultants make a very comfortable living and charge a fee that has been established in the industry as reflecting their worth. They cost a lot more per day than your employees – and the good ones are worth every penny. In most cases they may be the difference between your success and failure.
Don't' solicit assistance from an out-of-town resource unless you plan to pay for their travel cost. Your advisors would be traveling at your request and you are responsible for their expenses.
Be prepared to change. Typically, the biggest obstacle to success in a troubled firm is the leader. If you had been doing things correctly in the first place you wouldn't need a consultant. They will look to you to spearhead new methods and ways of doing various tasks, so plan to be open to change. The more change you block, the more things will stay the same.
If you have partners in your business make sure you all are in agreement about the expenditure necessary to hire an outside resource and determine your budget before contacting a consultant. Spending a lot of time interviewing an outside resource and then deciding you need to get approval from your partners, or superior, only serves to waste your time.
Plan to make the consultant your trusted partner. Plan to tell the consultant everything about your business so that they can fully understand the details and reasons behind your challenges. The more they know the more they can help you.
Select the most qualified consultant you think you can afford. Review their background and don't be afraid to ask for details about their experience base. Be specific with your questions. If you need store operations advice (for example) ask detailed questions about the consultant's store operations experience and the types of challenges they have experienced. Judge carefully if they have had enough experience to help you properly. Make sure they have been providing those services for a long period of time. Many people attempt to be consultants and about 95% of them have moved on to other employment within 5 years. Good consultants have longevity and serve a broad variety of clients over an extended period of time.
Hopefully, these suggestions will help guide you in the process of soliciting and securing a desirable consulting partner who will have a positive impact on your business. Remember, a good consultant wants to help you-that's their only job. Prepare for your initial contact with them and let them guide and assist you. Most roadblocks that are encountered are created by the unaware retailer, who gains little in the end.
 NVS Business Solutions provides a wide-ranging set of services including business plan development, sales management system development in conjunction with a coherent marketing planning crowned with thorough due diligence all are spearheaded to one ultimate goal – clients business growth. Nikolay's clients are entrepreneurs that reached a certain level of maturity and are looking for a qualitative transformation into corporation or an exit strategy.
Nikolay helps his clients to achieve their goal through a private placement or IPO.
Marketing and Sales Management System Development
The most important part of any company is an efficient sales management system. Nikolay helps to establish comprehensive and scalable system which allows businesses to attract high-quality sales people, enforce most useful policies including systematic follow-up and referral programs, and establish centralized customers records.
Sales Management System is tightly woven into Marketing and Operational Plans. All contemporary marketing and advertisement activities will be considered and included into comprehensive Business Plan.
This is a unique set of services that creates a strong foundation for qualitative growth and ultimate transition of small private enterprise into corporation.
Paperless Office
Nikolay's rich expertise in Information Technologies helps to achieve an ultimate operational efficiency through the complex IT planning. Paperless office is an indication of a lean operations and a strong indication of competitive advantage. Implementation of contemporary IT system is a core component of building a corporate-level reporting and communication system.
New policies are equally important element of a paperless office along with a hardware and software part. We help to develop and implement such policies as key component of a company's operational plan.
Training
Skills are the most important factor of business success. Investors closely watch competence of an enterprise's key figures during their decision making process. We provide trainings in all areas related to transition from small enterprise to a corporation. Such trainings include technical boor camps on using software, and management workshops for a Company's team.
The PET industry has been serving the needs of a variety of industries for a long time. Today, PET containers are preferred as the most appropriate solution for packaging of a variety of Products. These products include the food items, medicines and other pharmaceutical products, beverages and chemicals. If the packaging of these products is not with good quality, it may lead to degraded quality of the products which is not acceptable as these products are directly associated with the health of the products. In order to provide best safety and hygiene to the products, it is important to make sure that the packaging used for these products is of best quality. It is the responsibility of the manufacturers of PET containers to make user that the containers provided by them to the clients are of best quality and can offer the best safety in the products.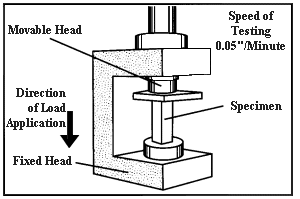 There is a variety of quality testing instruments and QA procedures that must be used in the PET industries for quality assurance of the PET containers. These testing instruments make sure that the PET containers that are provided to the clients are strong enough to survive the excess of pressure exerted on them by the products inside them. Here are some of the testing instruments that are used for quality assurance of the Products in PET industries.
The PET containers are transported in batches of 10 or 12 bottles and are stacked like one upon another. This exerts an enormous amount of pressure and a compressive force on the bottle. This excess of pressure may cause deformation of the Bottles. This deformation may also cause the degradation of the quality of the products that are packaged inside them. In order to ensure the best safety of the products, the bottles are tested for deformation due to compressive forces from the top with the help of a Top load tester. The top load tester helps in determining the maximum amount of compressive load that a PET container or bottle can bear without deformation. The test is commenced in batches of twelve bottles, and then an average of the forces needed for deformation of the bottles is taken. This gives an accurate analysis of the highest amount of force that a bottle can bear during storage or transit without being deformed.
With the help of a top load tester, the manufacturers can make sure that the PET containers they are providing to their clients are sure to provide best safety and hygiene to the products that are packaged using these containers.
Soil testing methods vary across the board. Often, the modern testing method is the better. This is because they feature modern technology that traditional tools and approaches lack. Additionally, tests developed at later dates also offer more updated methodologies that are more likely to comply with recent industry standards. Modern portable light weight deflectometers for example, are preferred by engineers and designers, not only because they are new, but because they offer many benefits (both technical and economic) over traditional tools and methods.

However, this is not to say that traditional methods don't have their merits. Depending on the type of substrates and the extent of area being tested, some testing methods and tools are still more suitable and advantageous than others. For testing pavements, subgrades, and subbases, the light weight deflectometer is definitely a superior choice of tool.
Lightweight deflectometers offer the same accuracy as the larger devices on which their design was based upon—traditional falling weight deflectometers (FWDs). These tools on the other hand, provide the unique benefit of portability because they are a lot more compact than FWDs whose sheer size and weight often delimits the types of soils and the kinds of areas they can test. Light weight deflectometers, unlike huge machines can test a range of different materials, ranging from asphaltic pavements to unbound subbases and subgrades, thinner, more sensitive pavements, and even recycled, foamed bitumen-bound materials.
Other types of soil testing tools and processes require calibration and tedious set-up (such as time-consuming safety tests), which can cause inaccuracies and problematic readings. Light weight deflectometers don't. In fact, these modern devices streamline the testing process and only require single-person handling so you can get other hands on deck to work on other aspects of the project instead of spending hours on field testing. High quality light weight deflectometers can perform as many as 30 tests within the same period it takes to perform one Benkelman Beam test. Not only do they streamline the testing process, light weight deflectometers also offer superior result accuracy, which remain unaffected by little material changes over the length of the pavement.
In addition to quicker and more convenient testing, light weight deflectometers are also cheaper to run and operate. While initial investment for the machine may be significant, long-term benefits are obvious over other methods like nuclear density testing, CBR tests, and other static plate load bearing tests. light weight deflectometer
Light weight deflectometer devices make it easier to determine the compaction quality and soil bearing capacity of ground materials, pavements, and non-cohesive subbases. They allow for uncomplicated soil testing, providing a huge improvement on tedious traditional testing methods. The principle for light weight deflectometers was first developed as early as 1982 by a German company. Since then, the device's processes and mechanisms have been continuously optimized.
Thanks to the development of light weight deflectometers and its testing principles, analysis of in-built soil layers are carried out more quickly and without the need for bulky equipment and vehicle. This makes them suitable for testing sites and areas that are difficult to access. LWD machines have varied applications in many areas of civil engineering works. They are useful in road construction, railway and airport runway engineering, and other types of earthworks. They can also be used for quality control and protection of utility trenches and canal construction as well as in the examination and evaluation of foundation fillings and roadbeds.
Light weight deflectometers are suitable for self monitoring as they are designed based on universal standards. They are also easy to handle and provide immediately available results. The modern designs of LWDs feature a sturdy construction with an ergonomic configuration so they can easily be transported and operated by one person. Safety features are also installed to ensure security when the unit is in use or in storage.
The most recent version of load bearing capacity measurement device, LWD is highly useful during the early stages of construction especially when testing subgrade and other materials that are difficult to access using traditional testing methods and measuring equipment. It is also said that LWDs have great potential in supplementing and even replacing some of the now obsolete means to measure soil suitability during pavement design and construction phases. Some of the testing methods and equipment the light weight deflectometer supplements well include the falling weight deflectometer, dynamic cone penetrometer, static plate load testers, and vane test equipment.
The load bearing capacity of pavement surfaces is important to determine during the initial stages of the design process. This helps ensure the suitability of the area in question for the project at hand. While light weight deflectometers are fairly new in the scene, they are showing great promise when it comes to soil quality control for different civil engineering works and processes. TERRATEST GmbH – Light Weight Deflectometer
A research analyst is a trained professional who analyzes information to solve problems, improve decision-making methods and the operations of an organization or workers. Research analysts use engineering and scientific methods like mathematical models and statistics to find answers to questions and recommend a course of action.
Research analysts work in many industries and fields of study, although the term is often used for business research analysts, who provide expert analysis and advice in investment choices for high net-worth people and organizations.
Types
Research analysts can find employment in the military, and the science, health, transportation, engineering, software development and market analysis industries. These analysts are experts in a field and provide insight into solving problems and improving operations.
Requirements
Research analysts need good quantitative and computer skills. A background in advanced mathematics is important for people working in science and statistical jobs. A doctorate or master's degree is needed, though some entry-level positions require only a bachelor's degree.
Methods
Research analysts use analytical techniques to break down problems into smaller, basic units, using methods from mathematics, science and engineering. Analysts ask questions, carry out independent research and examine the results in search of a pattern or solution to the problem. Analytical techniques used by research analysts include, among others, data mining, computer modeling and simulations.
Forecasting
Research analysts are often required to predict outcomes of various scenarios. These scenarios could include anything from the way bacteria reacts to an antibiotic to the behavior of the stock market if the interest rate rises. Well-designed forecasts help managers make better decisions and improve performance.
Strategy
Research analysts must understand the theory and principles governing a specific subject or industry. Creative thinking and seeing the big picture of a task or problem are helpful tools.
Company analysis, or corporate analysis, refers to actions undertaken for an in-depth evaluation and to gain an understanding of a particular company's past performance and future prospects. A thorough company analysis will focus on all aspects of the corporate entity, including management structure and expertise, finances, growth prospects, profitability, market share and intangible factors such as goodwill in the market and brand image. Results of the analysis are used in reaching business decisions by external parties, such as whether or not to invest in or go into a partnership with the analyzed company.
Subsections of Analysis
The overall corporate quality of a company can be evaluated by studying the business's core elements, functions and operations. For example, a company may manufacture products of impeccable quality but have a disreputable customer service history. As such, a total company analysis may be broken down into smaller, related analyses of different aspects of the company. When all the reports from the various analysis are used together, the big picture of the corporation's health is formed.
Internal Analysis
When analysis is conducted internally by a business's management, the results can help in identifying problems and in remedying a situation. Even if a business seems to be performing well, a company analysis sometimes identifies practices and processes that may be tweaked to enhance performance. When performance is more efficient, its associated costs go down and the profit margins go up. In large companies with completely separated departments, a company analysis may prove that processes currently practiced in one department may work equally well in another department. A timely conducted analysis may also inspire innovation to gain market share.
External Analysis
When used by external parties, a company analysis answers the questions that an investor may have about the company. Investors may make use of a SWOT (strength, weakness, opportunity, threat) analysis to better understand the company's current position in its industry, probable position in the near and long-term future and to make educated decisions about engaging in business with the company. SWOT analysis may be particularly helpful when reviewing businesses operating in markets that are demographically, culturally and economically different.
Ratio Analysis
Ratio analysis, also known as fundamental analysis, is an evaluation of a company's financial statements and is an indicator of the company's past performance and future direction. Analysts may use several different ratios to form a comprehensive picture of the corporation's financial situation; different groups of ratios aim to evaluate different aspects of a company's finances, including liquidity, profitability and balance sheet items. Financial ratios may be formed using information for the same company over a number of years for an indication of trend and direction, or using financial data from different companies for a comparison with competitors.

Frequency

Well-managed companies tend to conduct an internal company analysis on a regular basis, to keep abreast of changes affecting the business's performance. Managers may present reports of the analysis to shareholders annually, or to attract business prospects. Companies that tend to conduct routine analysis tend to be more in touch with the different contextual factors affecting the business and are more dynamic and responsive to market forces.
Cereal production is an $11 billion industry, according to a 2014 IBISWorld report. A U.S. Department of Agriculture study says 80 percent of retail cereal sales came from the ready-to-eat cereal category. The cereal industry, especially in the cold cereal segment, could face eroding sales because of economic conditions and competition from breakfast foods perceived to be more convenient and healthier than cereal.
Challengers to Cold Cereal
Yogurt leads the products that are competing with cereal for consumer dollars spent on breakfast. "Forbes" magazine reports that yogurt occupies 40 percent of the breakfast market, second only to cold cereal. Fast food restaurants offer alternatives to cold cereal, especially as households are expected to have more spending money between 2014 and 2019, says IBISWorld.
The Hot Stuff
Hot cereals — oatmeal and grits — claim 12 percent of the cereal market. "Forbes" reported a 4 percent sales increase in this hot zone in fiscal year 2013, and market researcher Mintel reports that sales rose 7 percent from 2011 to 2013. According to "Forbes," these products attract working mothers who need quick breakfasts. Consumers have also turned to cereal bars to fit eating into their full itineraries. In 2011, 35 percent of the cereal market consisted of cereal bars.
Healthier Alternatives
Consumers are trending away from sugar- and carbohydrate-dominated cereals to products with more fiber and whole grains. According to a USDA study, cereal makers between 2005 and 2011 were diminishing the sugar, carbohydrate and sodium content of their products and increasing fiber content. Low-fat yogurt appeals to consumers who want to avoid being among the one-third of Americans who are obese.
Children at the Core
Declining birth rates could translate to fewer children, who form the nucleus of the cold cereal market. Latino consumers may fill the gap, says a 2014 report from Packaged Facts. This division of Market Research LLC predicts growth in the population of Latinos under age 14 and reports that a quarter of children and youth under 14 in Texas and California are Latino. Further, 39 percent of Latino households with members under age 21 ate cold cereal, versus 33 percent of non-Latino households.
Plastazote  is a versatile man-made polyethylene foam which is produced as a byproduct of oil. Plastazote  is a vast number of nitrogen cells held in a mass of polyethylene. In contrast to other foams, it is tough and flexible, defined by the regular shapes, sides and walls of the cells made from polyethylene. This shows the material is so light and  liquids cannot pass through it and be absorbed.
If the Plastazote is squashed and compressed, each cell acts like a balloon and the foam bounces back to its original shape. Plastazote is lightweight, non-toxic, odourless, non absorbent and  It can be washed, disinfected and wiped clean which has excellent chemical resistance to most oils. Plastazote in india very commonly used as it have weather proof propreties and has good ultraviolet stability and it is durable, tough and flexible that recovers repeatedly from impacts.
It is a highly energy absorbent material and is a very good thermal insulator. They are the only products of their type which are expanded using pure nitrogen gas. This results in pure chemically inert foams having an excellent physical properties. Plastazote made using solid chemical blowing agent systems always contain a significant amount of blowing agent chemical residues which can detract from the physical, chemical and biological properties of the foamed polymer. Foams manufactured using volatile liquids can suffer from dimensional changes. Can be easily shaped, cut and bonded to other materials.
In everyday activities like in swimming pools for floats and buoyancy aids, as waterslide mats, surfboards, pool toys, sleeping mats, gym and exercise mats and like many other activies plastazotes in India as well as all over the world it is used. It is used as body protection for various sports and  shoe insoles and helmet liners. It has important uses in health care as supports, orthopedic shoes, surgical splints and collars, as well as mobility equipment for the disabled.
Theatres and film sets around the world use it to make stage props and set designs, costumes, masks and hats. Other applications are for sound and pipe insulation, gaskets, anti-vibration pads. Now a days Plastazote in India is commonly used because of having application include packaging, display, protective, automotive, health care and construction. The inert qualities of Plastazote  have its widespread worldwide use in healthcare applications. It is a highly energy absorbent material and is a very good thermal insulator. Some other Applications of Plastazote includes Storage and packing of fragile items, Box making, Backing and support panels, Drawer and box liners, Customized packaging, Picture framing etc.
Countless factors may affect the success of a fast food restaurant. Everything from the specific type of establishment to the size of the building and local community demographics can have a dramatic effect on a fast food establishment. Significant research and effort may be required to strengthen the business and increase profits.
More Than Just Burgers
Many different types of fast food establishments exist, each one with a niche in the marketplace. These restaurants cater to the public's desire for different types of food. The most common type of fast food restaurants serve beef burgers and french fries. Other establishments serve only fish, chicken or similarly popular meals. Still, other niche restaurants cater to those who want only one type of food in varying degrees of presentation.
Avoiding Stiff Competition
The proximity of one fast food restaurant to others may have an effect on its success. If another establishment that serves identical meals is within a close range, the result will be increased competition and potentially lower gross sales. A restaurant that is near a similar one must attempt to draw customers from the competition with promises of additional benefits, features and lower prices. Obviously the highest chances of success exist when there are no other fast food restaurants close by.
Attracting a Large Customer Base, Literally
A fast food restaurant's size may have significant effect on its success. Larger buildings can serve more customers at one time. Providing customers with appropriate seating in a comfortable environment increases the likelihood that they will stay for longer periods during meals, thereby increasing the chances that additional products, like desserts, may be purchased. Additionally, larger buildings allow for a more significant surface area for outdoor advertising. Signs, banners and other creative marketing methods can be applied to the exterior of the building, resulting in dramatically higher exposure to passersby.
Location, Location, Location
Demographics may be the most significant factors affecting the success of a fast food restaurant. Restaurant owners should examine the ratios of male to female, average income, education levels and other essential characteristics of the people living nearby. Advertising and marketing can be tailored to take advantage of the demographics information. Demographic information can be effectively used in drawing the local residents to the fast food restaurant.
What's In a Name
Something to consider is that many fast food restaurants may have certain measures for success based simply on their major trademarked names. Think McDonald's, Burger King and Wendy's and their quality management that lends itself to their financial success. Those establishments that are the nation's leading fast food chains have a chance at attracting a number of customers merely because of familiarity and convenience. Predictability concerning products and prices often appeals to a large number of people.
The bargaining power of suppliers in the fast-food industry varies significantly from business to business and across time and location. A fast-food business's investment in a specific supplier and the availability of other suppliers both play key roles in supplier bargaining power.
Brand Names
Brand-name suppliers tend to have more bargaining power. For example, McDonald's has contracts with Newman's Own and Coca-Cola and uses these brand names to attract brand-loyal customers. These suppliers have more bargaining power, because if they stop supplying restaurants, the restaurants may lose money or be forced to change their marketing strategies.
Availability of Other Suppliers
In a market saturated with suppliers of the same or similar products, an individual supplier's bargaining power diminishes. Restaurants can simply switch to another supplier offering the same product. This means that the suppliers may have to meet more of the buyers' demands, and buyers can put pressure on suppliers to reduce costs, offer better products, reduce delivery times or provide higher volume.
Cost and Quality Issues
A supplier that offers a product at a significantly reduced price compared to other suppliers has more bargaining power, even in a saturated market. Similarly, if one supplier offers a superior product, better efficiency or rapid delivery times, this supplier's bargaining power will be higher than other suppliers in the industry. Fast-food restaurants operate on high volume, so rapid replacement of supplies at a low cost can save restaurants time, money and hassle. If a supplier provides the cheapest, most efficient or highest quality items, it has more bargaining power.
Portion of Supplier's Business
A supplier's willingness to bargain — and risk losing a client — is partially based upon the supplier's budget, as well as how much of its business comes from a specific fast-food restaurant. A supplier with a thriving, diversified client base has more bargaining power than a supplier who relies solely on one or two restaurants.
A market analysis is included in a strategic plan to identify a company's position and potential. It sets the foundation for a business, organization and marketing strategy. Without a thorough market analysis, a company may not understand how current conditions may affect profitability. These conditions can be any internal or external factor influencing future investments. Dimensions of market analysis include environmental issues, competitive positioning, target audience behaviors and any related factor influencing the success of the organization.
Environmental Analysis
Political agendas, social influences and local economy are environmental factors that are included in a market analysis. These make up a subdivision of external issues, or macro-environmental factors. Micro-environmental factors deal with an organization's internal position. Examples of micro-environmental factors include the number of employees, department structure, supplies, competencies and budget. Any force that can impact the company is considered an environmental factor. The key to covering this dimension of market analysis is to ask: 1. Who drives the organization? 2. Who or what can benefit the organization? 3. Who or what can hurt the business?
Competitive Analysis
Businesses must evaluate competitors in their industry. Competitors are defined as companies that can produce a similar service or product and serve the same customers. This dimension of market analysis includes noting similarities and differences in key competitors' strengths. These strengths could be defined in terms of product cost, operational efficiency, brand recognition, or market penetration. Including a competitive analysis supports the case for new opportunities to gain customers and revenue.
Target Audience Analysis
Each business targets a group of people who are most likely to purchase their product. Identifying this group based on location, age, gender, income, ethnicity, activities, beliefs and behaviors is part of the target audience analysis. In this dimension of market analysis, people who use the product or influence the purchase decision are included in the target audience. For example, a car dealership may target women 35 to 45 years old as those more likely to drive minivans, although their husbands may ultimately make a purchase. If the car dealership includes women as an influence on car purchase decisions, they may discover creative programs and advertisements that persuade women. In addition, target audience analysis may include more than one group or segment.
SWOT Analysis
SWOT stands for strengths, weaknesses, opportunities and threats. This portion of market analysis establishes a direction based on key issues being addressed. The SWOT analysis examines the internal strengths and weaknesses against the external opportunities and threats. This analysis is a more detailed perspective concerning the business objective, with reference to other dimensions of market analysis.
Banking is the ultimate expression of using other people's money to produce profitable transactions. Banks use depositor's checking and savings accounts to fund loans made at a negotiated interest rate. The depositor funds are paid a certain interest rate and the loans are charged a higher interest rate. The difference between the two is the bank's profit. Banks also charge fees for certain services and have other profit-generating efforts but in the end the bank does it all with money is does not own and holds in trust for the many people doing their daily banking with the institution.
Prudence
Loaning money responsibly and prudently is one of a bank's foremost endeavors. Successful loan money based on established criteria and will only waver when extraordinary circumstances warrant making an exception.As with every banking function, the bank is using other people's money and must be perform with prudence and skepticism whenever considering lending for whatever reason. Customers with established track records and long-standing relations with the bank may be able to circumvent lending processes to some degree but this only comes after years of successful banking transactions.Banks must also be prudent in regards to deposits. Paying dividends on savings or checking must be a carefully balanced business decision. Payments must be kept competitive to keep a depositor's business but extravagance can lead to diminished bank profits. Successful banks always find the right balance.
Marketing
Banking is a business and as such must always search for new customers and expand market share. A successful bank will market services, convenience and financial advantages. Banks resting on decades-old laurels will see an aging customer base not invigorated with new customers and more importantly new money.Bank marketing efforts is regulated by federal and state agencies and monitors just what a bank can and cannot say. A successful bank, however, will work within those regulations to see deposits, reputable lending and market share constantly increase.
Banking Practices
Banking practices are industry standards such as how the bank handles cash, deposits, withdrawals, payments and financial records. The successful bank will always have statements accurate to the penny and on schedule. Although no bank is perfect, the successful bank has a reputation for fewer mistakes and satisfied customers. Vigilant management, conscientious employees and always improving in areas of technology and customer service keeps successful banks in the lead.
With so much information online, you would think finding information for an industry analysis would be easy. This is not always so. Information costs money, and marketing and research firms spend a lot of time and energy compiling data about every niche you can think of. Finding information for an industry analysis often means paying these companies for their reports or access to their large database of information. However, along with paying for reports, there are still some free things you can do to find quality information for an industry analysis.
Instructions
Identify the industry. Determine the code that corresponds to your industry by going to the North American Industry Classification System (NAICS) website under "Resources." For example, if you are looking for information about corn farmers, the NAICS code would fall under the "Agriculture, fishing, forestry and hunting" section, and the code specific to corn farmers would be 111150.
Get an overview of the industry. Look up trade associations online for your industry or find the "Encyclopedia of American Industries" in your local library. Your local library should also have other resources such as "Standard and Poor's Industry Surveys" or the "US Industry and Trade Outlook." These sources should help you determine the size of the industry in dollars, the history, leading companies, government regulations related to the industry and whether the industry is seasonal.
Determine industry trends. Look up websites related to your industry on compete.com and compare their online traffic data. This will give you a general sense of which companies are leading the industry and what kinds of growth patterns they might experience in the future. Use a search-based keyword tool such as Google's keyword tool to see how many people are searching for words related to your industry.
Look up consumer data. Go to the Bureau of the Census website to find industry data related to consumers in different geographical regions in the United States. Include demographics such as age, income, sex, race, ethnicity and family status for your industry. For psycho-graphic information such as buying habits, taste and lifestyle patterns, go to Nielsen's Clarita site under "Resources."
Identify the competition. You can look up information about all publicly traded companies by checking with the Securities and Exchange Commission website. Looking at the search results for the products in your industry will tell you who the online competition is. Any company that fulfills the needs of the consumers of your industry is a competitor.
Entering a new industry can bring huge benefits to an organization or it can end in complete disaster — an industry analysis can help you to create the former possibility and to avoid the latter. An industry analysis will give you an indication of how friendly a particular industry is to new business. There are a variety of factors that should be measured, but the easiest way of doing this is by organizing the factors in a SWOT analysis. A SWOT analysis measures the specific strengths, weaknesses, opportunities and threats that exist in a particular industry. Following a few basic steps will allow you to easily perform your own industry analysis using this method.
Instructions
Write down all of the strengths that currently exist for the industry you are analyzing. A strength is anything that is beneficial about the industry. An example of a strength would be the potential for long-term growth. Don't focus on your company, focus on the industry you are analyzing.
Write down a list of all the industry's weaknesses. For example, a weakness might be that the industry is highly competitive or volatile. Consider anything that would be disadvantageous about entering this industry.
Write down a list of all the opportunities in the industry. For example, are there many untapped markets for the industry or opportunities for technological breakthroughs? List any opportunities in the industry that may be exploited in the future.
Write down a list of all the threats to the industry. For example, a threat to the oil industry could be environmental legislation, or a threat to the television industry could be Internet entertainment programming. A threat is anything that has the potential to disrupt or damage an industry.
Analyze the strengths, weaknesses, opportunities and threats you have just laid out. What you want to determine is if the strengths and opportunities are greater than the weaknesses and threats. This is a difficult process. You should consider the number in each category, but you should try to understand the impact of each category overall.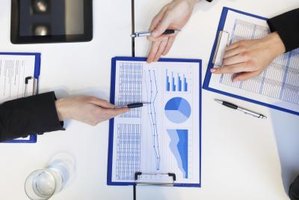 An industry analysis is a component of the business plan that provides statistics about the market potential of your business, product and services. This section contains specific information about the current state of the industry and target market and might contain reference materials such as spreadsheets, pie charts and bar graphs to represent the data.
Instructions
Begin with an overview of the industry. Provide statistics and historical data about the nature of the industry and growth potential for your business based on economic factors and conditions. This section should not be longer than eight lines.
List the major competitors in your industry with a brief summary of their operations and similar products or services. This section can be broken down into sections, with three to four lines per business.
Summarize the nature of the industry. Include specific information and statistics about growth patterns, fluctuations related to the economy and income projections made about the industry.
Provide a forecast for your industry. Compile economist data and industry predictions for the next five, 10 and 20 years. This may include graphs of statistical data to better convey the message.
Identify government regulations that affect the industry. Include any recent laws pertaining to your industry and any licenses or authorization you would need to conduct business in your target market. This section may include information about fees and costs involved.
Explain your company's position within the industry. Include information from your Competitive Analysis and Unique Selling Proposition as well as data for direct and indirect competition. This section can be as long as one-quarter page and may be supported by graphs, charts and tables.
List potential stumbling blocks. Write a brief paragraph about factors that might negatively impact your business and what you foresee in the short-term and long-term future.
The United States has a wide variety of industries that need talented workers who have specific knowledge and skills in those fields. The technology industry has experienced unprecedented growth over the past two decades and is the fastest growing field in the country. Agriculture is a stable industry that often has job openings. And entertainment is another thriving industry, offering unique work amid steady demand for television shows and films.
Technology Industry
As technology becomes more and more integrated into our life and society, more and more competent workers are needed. Whether it's programming, entering data for website or databases or working in a factory, more and more high-tech are jobs available every year, encouraging workers to refocus their abilities. Continuing-education classes to learn new technological skills may be necessary for some.
Agricultural Industry
U.S. agriculture is an enormous industry, producing much of the nation's food and fiber, ranging from processed foods to the booming organic food market. Jobs available in this sector range from building the tractors and machines that farmers use to the science and chemistry of what makes crops grow to being a farmer. Varying degrees of formal education are required.
Entertainment Industry
An industry that first truly boomed in the United States, entertainment always has job openings for creative and business-minded people in a wide range of capacities. From lawyers to artists to teamsters, the entertainment business employs just about every skill set to bring imagination and stories to television, the movies and now even cell phones. While the hubs of the entertainment industry are Los Angeles and New York City, the technological revolution has made creating your own entertainment easier than ever, allowing those with the necessary skills to work from just about anywhere.
Industrial robots first appeared in 1954, and by 1962 they were performing spot welding and extracted die-castings at the General Motors plant in New Jersey. Since then, robots have taken away some work in factories but opened new job opportunities in other roles. The variety of tasks and situations in which robots can perform is one reason the robotics company RobotWorx says that industrial robots are reshaping the manufacturing industry.
Arc Welding
Arc-welding robots are common in steel production and automobile manufacturing plants. While human operators most often do the preparatory work, robots handle the parts and perform the weld. In addition to improving weld consistency, decreasing cycle times and enhancing production efficiency, welding robots have distinct health and safety advantages. Welding, which involves applying intense heat to connect two pieces of metal, exposes human workers to hazardous fumes and risks of arc burns. Replacing human workers with welding robots eliminates these risks.
Assembly Lines
Assembly robots are especially common in industries that use lean manufacturing processes. According to the ABB Group, a global power and technology company, an automated assembly line supports lean manufacturing businesses ranging from food processors to automotive manufacturing plants in a number of ways. Robots reduce waste, and decrease both wait and changeover time as they increase accuracy, consistency and assembly line speed. In addition, robots save human operators from tedious assembly line jobs.
Picking and Packing
The faster and more efficiently you can pick and pack products as they come off the assembly line, the better. However, picking and packing jobs require dexterity, consistency and flexibility, which over time can not only tax the health and safety of human workers but also decrease efficiency and speed. Picking and packing robots ensure consistent throughput, a measure of productivity within a given amount of time, which is why picking and packing robots are common in manufacturing industries.
Other Applications
Although welding, assembly, and picking and packing robots are the most common types of industrial robots, some industries use robots to perform other tasks. For example, electronics and optical industries that are sensitive about contamination often use clean-room robots that perform tasks in isolated, sealed and insulated environments. Aerospace, automotive, electronics, food and textile industries use water-jet robots to cut, drill and clean a variety of materials. Milling, drilling and cutting robots are common in CNC industries, such as tooling and prototype development.
Once you finish high school, you have a host of options awaiting you. If you'd like to work in the manufacturing and processing industry in the process operations field, then you'll need a two-year Associate of Applied Science (AAS) degree, which will definitely help you get your foot in the door, or rather, in the factory. After you've completed this degree, what kind of job options are you open for and in what industries?
Process Technician
Process technicians are essential human resources in organizations such as refineries, power generation firms, oil and gas production companies, food processing plants and biotechnology firms. Since almost all manufacturing industries require process technicians, this suggests that there are plenty of jobs requiring a process technology degree. And as far as job security, according to the North Carolina Biotechnology Center, "Qualified process technicians are integral to the success of many biotechnology employers. It can take several years to train someone on all phases of a complex manufacturing process, so employers are highly motivated to retain their experienced process technicians with competitive salaries, excellent benefits, and opportunities for advancement."
Operations Technician in Metal and Steel Industry
If you're looking for a job in the metal and metallurgy industry, then you need to have an AAS degree before you get onto the factory floor. This degree will equip you with the knowledge and skills required for handling electronics, computer applications, process parts and inductors. It will also give you experience that matters when you're dealing with industrial safety and electricity restrictions. Being an operations technician with an AAS degree will also open many doors for your advancement through to line management.
Process Technician in Biotechnology and Bioprocess Technology
One of the best paying jobs with a process technology degree, a biotechnology process technician is an essential cog in the biotechnology industry wheel, so to speak. If you're interested in joining this industry, then you need to complete a process technology AAS degree and join up with a pharmaceutical, chemical or research firm. Here, along with your skill set and education, you'll need to have a sense of caution, because dealing with drugs and chemicals is never easy, especially when large-scale food or drug manufacturing is involved.
Operations Technician in Oil and Gas Industry
Refineries, petrochemical firms and oil and natural gas organizations are all organizations that rely heavily on process and operations technicians. If you're wondering about how you'll get an exciting and challenging process technology job, then don't worry. These industries are always on the hunt for process technicians who are smart, able and capable of making quick decisions. Jobs in this industry tend to pay a lot.
All mechanical objects are a sum of multiple parts. Automobiles, television sets and even toys are manufactured in factories where individuals build these finished products by combining a variety of different components. Parts may be assembled manually or with the use of specialized machinery, and this work is carried out by fabricators.
Job Duties
Prior to assembling any piece of equipment, fabricators must read and fully comprehend assembly instructions, such as blueprints and sketches. They must then go over the list of parts to be assembled, ensuring that each is accounted for. Based on specifications, fabricators assemble the equipment, taking measurements, repositioning parts and making sure each part is properly fitted and secured. In addition to assembling the equipment, fabricators identify any errors or malfunctions. When such inefficiencies are identified, fabricators make repairs and troubleshoot to the best of their ability. This may require the use of additional tools as well as ordering replacement parts and other supplies.
Training Requirements
A high school diploma or its equivalent is typically the minimum education required to obtain employment as a fabricator. Although most fabricators learn the ropes while on the job, some companies sponsor training programs for those new to the profession. Some larger organizations, such as aircraft manufacturers and consumer product companies, require applications to possess an associate's degree in order to be considered for employment.
Must-Have Skills
Although novice fabricators acquire many of their skills by jumping into the profession, certain attributes are prerequisites in order to be successful in the role. Fabricators must possess physical strength and have a lot of stamina, as lifting heavy objects and standing for long periods of time are the norm on the job. These workers also must possess exceptional hand-eye coordination to precisely manipulate small objects. In addition, many of the objects fabricators work with are often color coded, precluding colorblind candidates from the occupation.
Professional Association
Fabricators seeking career development and networking opportunities may find a professional haven with the Fabricators & Manufacturers Association International. Founded in 1970, the organization, according to its mission, aims to bring its members "together through technology councils, educational programs" and networking events. MFA also produces FABTECH, the largest conference dedicated to the industry, and publishes various publications geared toward specific sectors within the fabricating and manufacturing industries.
Job Outlook and Salary
According to the U.S. Bureau of Labor Statistics, employment of fabricators is expected to grow at a rate of only 4 percent between 2012 and 2022, a slower pace than other professions, as a result of increasing manufacturing process efficiencies that require fewer workers. The average salary paid to those in this profession in 2012 was $28,580.
Steel erectors, also known as iron workers, construct the frames of tall structures, including skyscrapers, hospitals, parking garages, air traffic control towers, manufacturing plants and universities. They perform a range of services from shear stud or joint installation to building renovation to metal decking. Steel erectors either control derricks and cranes, or direct crane operators, in transporting buckets of concrete, reinforcement bars, structural steel components and other necessary materials to their position on the building.
Learning the Job
Steel erectors usually need a minimum of a high school diploma and a broad understanding of mechanics, design and engineering. Most complete three or four years of an apprenticeship to learn the tricks of the trade. Eligibility differs by the organization, but apprenticeships generally require candidates to be physically able to handle the work, to be a minimum of 18 years old and to pass a substance abuse screening. Steel erectors can't be afraid of heights, and they must have excellent depth perception, balance and physical strength.
Covering the Details
For each new project, steel erectors collaborate with their team to create construction and safety plans, evaluate location-specific hazards, review drawings in detail and determine procedures for welding and crane logistics. Steel erectors cut various materials for installation and weld or use bolts to connect beams, girders and columns to other structural pieces. Depending on the specifications of the project, they may install wires, ladders, gauges, flanges, valves, sealing strips or insulated materials.
Safety and Stability
Steel erectors are often responsible for putting together and breaking down temporary shelters and similar equipment that's used during the construction process. They also prepare support and safety equipment around work sites. According to the Occupational Safety & Health Administration, steel erectors are constantly on narrow working surfaces that are several levels above the ground. OSHA notes that many erectors start working at the top of the structure, where anchor points higher than foot level tend to be unavailable or limited.
Advancement and Employment
According to the U.S. Bureau of Labor Statistics, most steel erectors get certified by the American Welding Society. (See Reference 1: How to Become One tab; Licenses, Certifications and Registrations) It reports that those with certification in crane signaling, rigging and welding may receive higher pay than workers without credentials. (See Reference 1: How to Become One tab; Licenses, Certifications and Registrations) The BLS classifies steel erectors under the broader category of structural iron and steel workers, who earned an average annual income of $51,590, as of May 2013. (see Reference 6) It reports that employment opportunities are expected to increase 22 percent between 2012 and 2022, which is must faster than the average of all occupations at 11 percent. (See Reference 1: Job Outlook tab; paragraph 1)
Steel mill jobs include a range of positions directly associated with the manufacturing of steel. These jobs vary widely in terms of responsibilities and skill sets required.
Job Titles
Steel mills employ workers with a variety of skill sets. These jobs can include managers, engineers, sales representatives, administrative support personnel, maintenance workers and a range of specialized laborers such as welders, machine setters, electricians and equipment operators.
Responsibilities
Responsibilities of steel mill workers depend on the position and vary widely. Management, sales, administrative staff and some engineering staff handle the financial, strategic and more general operational aspects of the steel mill. Machinists, electricians and other factory workers handle most directly the processing, testing and delivery of the steel product.
Requirements
Requirements for steel mill jobs vary widely based on organization, department and type of job. Management, engineering, administrative and other skilled positions require the education and training standard to those fields, and preference is given to candidates with experience in heavy industry. Some jobs may require little or no prior industry experience.
Job Prospects
Because of foreign competition and productivity improvements, employment in the steel manufacturing industry is expected to decrease 13 percent from 2008 to 2018.
Compensation
Compensation for steel mill jobs varies widely based on company, location, experience and type of job. According to the Bureau of Labor Statistics, the average 2008 hourly wage for production supervisors was $28.32, while the average for machine setters, operators and tenders was $15.97.
It goes without saying that the pouches are in huge demand in the food industry. Large numbers of food products need to be manufactured in pouches. Milk, for instance, is one of the most important products that need to be packed in pouches. A milk pouch packing machine is certainly of great help in this context. The machinery is designed in such a way so that it makes use of special sealing capacity to tighten the pouch. In addition to that, the manufacturing is carried out in such a way so that the pouch remains air tight and enhances the overall longevity of the milk.
Growth of the Packaging Industry:
The packaging industry is growing at a steady rate in the recent years. Manufacturers of liquid and powdered products look for some of the highest qualities of machines to produce pouches. After all, it requires extreme care and caution to export the milk and other liquid products across the world. For most milk manufacturers and exporters, the packaging solution certainly matters a lot. In this context, the importance of an appropriate and high quality milk pouch packing machine cannot be overlooked at any cost. It definitely helps in serving a great purpose, as a whole.
Product Specifications:
In the recent years, most machines are automated. As a result, a product specification can easily be entered while manufacturing these pouches. The weight, size and capacity can be pre-specified prior to the manufacturing process. On the basis of that, it can customize a product as per the requirements. These machines are also designed for accuracy, speed and quality. Consequently, it results in freshness and longevity of the milk filled in the pouches. In fact, these pouches also help in retaining the mineral content of the pouch.
Multiple Pouch Formats:
With the sophistication of technology, it will not be difficult for you to find out the best machines for pouches. Moreover, you will even find a milk packaging machine that can manufacture multiple pouch formats. Therefore, it will not be difficult for you to find one that best suits your needs. The innovative packing solutions are tamper-resistant, leak-proof and non-resistant to chemicals. Apart from pouches, you can also get in strips, tubes or boxes. It is up to you to decide how you want to pack the milk and on the basis of that you can make your selection.
Quality Is Crucial:
It is a well-known fact that quality is often the major factor that helps in determining the ideal packing solution. Moreover, the milk packaging machine should also adhere to the latest industrial standards in manufacturing pouches or other types of packaging solutions. This in turn also results in sturdy packaging that tends to be attractive, as a whole. The products contained in the pouch can help in maintaining a strong shelf life and attract the attention of customers. Moreover, the pouch formats used should be unique and innovative and maintain the freshness of the products in great ways.
Oxygen has many important uses within the steel industry, each of them involves the heating and melting of metals. Oxygen is a popular gas used in steel-making, in part due to the continued use of the basic oxygen furnace. Oxygen has a number of common uses in the industry, depending on the furnace under consideration.
Blast Furnaces
Blast furnaces account for up to 40 percent of the total amount of oxygen used in a typical integrated steel mill. Oxygen is injected into these furnaces through spargers–devices used to spray gas into a system–to enrich the air. This process increases the productivity of the furnace. It also serves to lower coke consumption by facilitating the addition of powdered coal and natural gas to the furnace. Using oxygen in a blast furnace lowers the overall cost of production.
Basic Oxygen Furnaces
In basic oxygen furnaces, oxygen is used for decarburization–the process of decreasing the level of carbon in metals–and the conversion of hot metal formed in a blast furnace to liquid steel. This process typically accounts for about half the amount of oxygen used in an integrated steel mill. When oxygen reacts with silicon and carbon, it produces a large amount of heat. This heat is enough to melt scrap metal in large quantities.
Electric Arc Furnaces
Electric arc furnaces have three primary uses for oxygen. Oxygen is used to run oxy-fuel burners used for heating and melting scrap metal. Oxygen is used in high-velocity lancing. High-velocity lancing is used in localized scrap melting processes, decarburization of steel and slag foaming. Oxygen is used in sub-sonic injection processes used for post combustion of carbon dioxide.
Rotary Furnaces
Rotary furnaces used to depend on sulfur oxide and nitrogen oxides to heat metal. They have since switched to pure oxygen. Using pure oxygen allows for the avoidance of heat loss, thereby reducing the amount of time the furnace needs to complete tasks as well as its overall costs.
Steel Reheating, Cutting and Burning
Oxygen is used in steel reheating furnaces. In particular, oxygen is used for enrichment or two run oxy-burners, as blast furnaces and rotary furnaces, respectively. Using oxy-fuel burners in this process contributes to reduced fuel consumption when compared to other gases. High-purity oxygen is used in cutting and burning processes to run automatic cutoff torches, as well as in the cutting of crops and other forms of mill scrap.
Porcelain plus steel equals strength and beauty. Bootz Industries has been making porcelain-coated steel fixtures since 1979, although the company began in 1937. Many home improvement stores carry these tubs for sale to contractors and handy homeowners. Since bathtubs can be awkward to carry, it is best to have someone on hand to help install the tub.
Instructions
Remove the old tub from the bathroom. Use the screwdriver to help remove faucets and the overflow shroud. Use the utility knife to cut away old silicone. The drain wrench is used to remove the old drain. You will probably have to remove all or part of the wall above the tub, as the wall covers the flange on the tub.
Inspect the ledger boards that the rim of the tub sits on. If these boards look water-damaged or are showing signs of rot, replace them. The ledger boards help to support the tub when it is full of water.
Inspect the p-trap that the drain attaches to. If it looks like it is in good shape and not showing signs of degradation, then it can be reused. If it does not look good, replace it at this point. Be sure to replace it with another p-trap, otherwise sewer gasses will continually invade your bathroom.
Install the new tub, taking care not to damage the porcelain finish. Check for level, both back to front and left to right. Use the plastic shims as needed. Once the tub is level, attach it to the wall studs with the stainless steel screws.
Install the drain and overflow assembly, according to manufacturer's directions. Use the drain wrench to install the new drain, taking care not to over tighten the drain, as this could damage the tub.
Install the new walls. How this is done depends on the type of wall surface chosen. Once the walls are finished, you can install the new faucet and spout.
American Iron and Steel Institute grade 1026 steel is a low carbon or mild steel with a very simple chemical composition. The steel can have a carbon content of up to .28 percent and still qualify as grade 1026 steel according to AISI standards. The carbon content is typically lower than this, however. The steel is relatively inexpensive to produce because it has a comparatively simple composition. Many industries use AISI 1026 steel, as it is easily welded, machined and forged.
Chemistry
The American Iron and Steel Institute standard states that 1026 steel must have a carbon content of between .22 and .28 percent, a manganese content of between .60 and .90 percent, a phosphorus content less than .04 percent and a sulfur content less than .05 percent.
Shop Steel
AISI 1026 has a simple chemical structure and is easy to weld using most modern welding processes such as MIG and TIG welding. Because of this, 1026 sometimes sees use as general shop steel for various fabrication products. The bar form of 1026 sees use as a structural material, and 1026 bar stock is often used to build frames or as a base material. Round stock 1026 serves to anchors items in the ground. Bird feeder hangers and garden hooks are often made from 1026 and other mild steels.
Tubing
AISI 1026 steel sees use in the production of tubing of various sizes. A coating of oil after production reduces the chances of rust forming. Galvanization will also prevent rust. AISI 1026 tubing serves as a structural material and for short-term plumbing. However, since it is susceptible to corrosion, 1026 tubing is never a long-term plumbing solution.
Parts and Fasteners
AISI 1026 is easily shaped in its cold state using lathes, mills and other tools. Because of these properties, the automotive and construction industries use1026 to produce various steel parts ranging from bolts and fasteners to automobile exhausts. However, since it does not respond to heat treatment because of a lack of carbon, 1026 has some limitations. Items made from 1026 will remain relatively soft. This means 1026 is not suitable to make parts that undergo high levels of stress or require sharpening. The steel bends easily and does not hold an edge.
Hardened steel is a type of medium to hard plain carbon steel that has undergone
heat treatment
, quenching and further reheating. Components made of hardened steel have a hard exterior casing and a robust core, and include arbors, axles, link components, driving pinions, camshafts and cardan joints. Application areas of components made from hardened steel include transportation, energy generation and general mechanical engineering. Types of hardened steel include Z60CDV14, Sandvic 12C27, CPM440V and ATS34.
Hardened steel is resistant to wear, rough usage, high-impact pressure and shock. It is used to make power shovels, steel balls, nozzles, surgical instruments, crushers and plates for rock-processing. Steel with a sufficient amount of chromium that undergoes heat treatment hardens to form chromium carbide particles, which increase the wear resistance of the steel alloy. Hardened steels with a greater concentration of carbon contain a higher amount of chromium carbide and exhibit enhanced wear-resistance properties.
Corrosion Resistance
According to "Surface Engineering for Corrosion and Wear Resistance," corrosion costs the U.S. billions of dollars annually by affecting materials and metallic surfaces used in industries. Hardened steel is resistant to corrosive chemical environments, potable water and atmospheric corrosion. Hardened steel is applied with corrosion-resistant coating to further enhance its resistive properties.
Abrasion Resistance
Hardened steel offers exceptional resistance to severe sliding abrasion and is able to withstand drilling and punching. Its abrasion-resistant properties enable hardened steel to be used in aggregates quarries and hard-rock mining, and to make conveyors, chutes, highway truck beds, crushers, hoppers and troughs.
Durability
According to "Steel Heat Treatment: Equipment and Process Design," the durability of heat-treated hardened steel is at least twice that of untreated and oil-treated steel. Hardened steel is used to make knives, the optimal hardness of which depends upon the proportions of carbon, manganese and chromium. Examples of hardened steels used in knife-making include the 154 CM (chromium 14 percent, manganese 0.5 percent and carbon 1.05 percent); 420HC (chromium 13.5 percent, manganese 0.35 to 0.9 percent and carbon 0.5 to 0.7 percent); and ATS34 (chromium 14 percent, manganese 0.4 percent and carbon 1.05 percent). Knives made from these hard steels last longer than those made from regular soft to medium steels.